Today was the Food Bloggers Gift Swap event at Fortnum an Masons organised by @vanessakimbell and judged by @dan_lepard.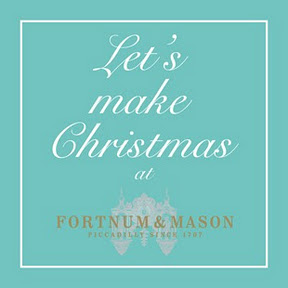 Fortnum's always reminds me of Christmas. When I was small we used to go into London to see the Christmas lights each year and go and see various Christmassy things such as Harrods and Fortnum's. I'm still almost overwhelmed by all of the lovely things to see and buy in the food hall and today was no exception. What was a surprise though is what else is in there as I'd never made it beyond the ground floor before and there are floors of beautiful household items, jewellery, bags and so on. Plus no less than 5 places to eat/drink. Who would've known! The event was on the 4th floor in a private room just off the restaurant where afternoon tea is served and what a wonderful place for afternoon tea, traditional whilst not being too stuffy.
Anyway I digress, back to the event. We all had to make some food gifts which were to be judged and then swapped at the end so we all got to take some home. The gifts I made and the recipes can be found
here
When we arrived the gifts were all placed on tables and there was such a great selection and surprisingly hardly any duplications.
We all chatted and compared notes over cups of tea and little cakes whilst the items were judged.
I was lucky enough to take home three lovely gifts, some pumpkin and apple chutney, a decorated gingerbread house with a surprise ginger cake in the middle and some peppermint crunch.
Here are the photos of each and details of who made them.
The Gingerbread house was made by Sue from http://talesfromthegiantswood.blogspot.com
The pumpkin and apple chutney and peppermint crunch were made by Heidi from www.HeidiRobertsKitchenTalk.blogspot.com
And we also got a gift bag from Fortnum and Mason with these lovely White Chocolate and Cranberry Florentines
The whole event was organised so well and I thoroughly enjoyed myself. A huge thank you to Vanessa, Dan, Fortnum and Mason and everyone who helped and attended!
Merry Christmas and #letsmakechristmas!